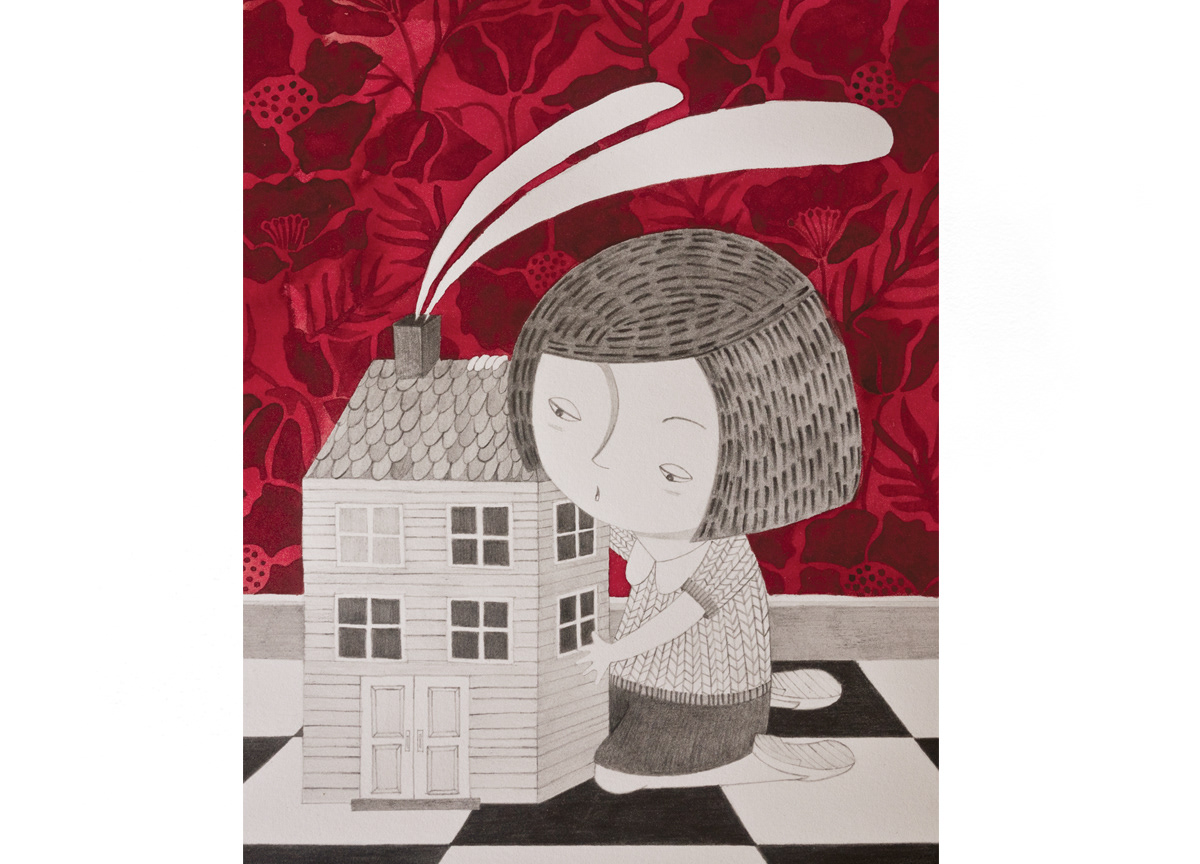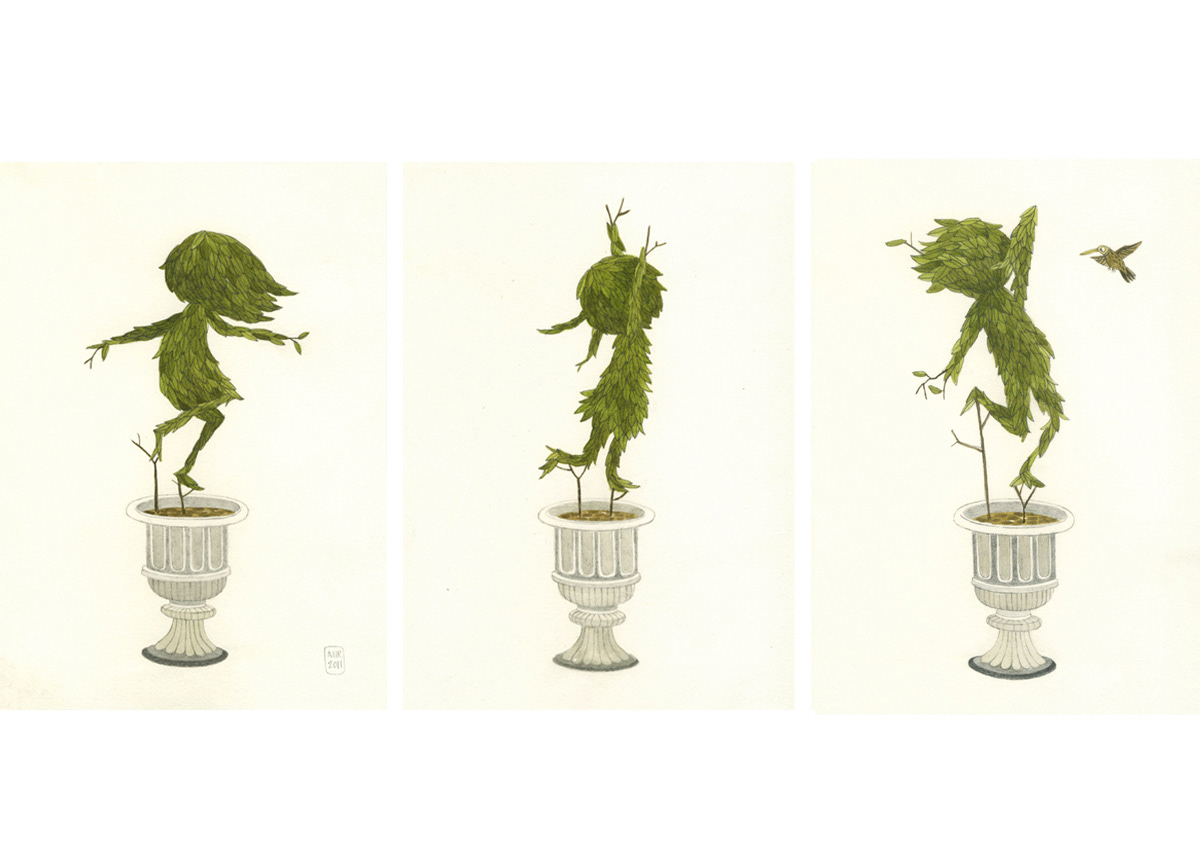 KEEN CITY
SLab, Silverlens Galleries
October 2011
The starting point for this new body of work was the poem The Moon's a Balloon, by e. e. cummings. The poem evokes a happy and fantastic utopia, where everyone's in love and flowers pick themselves.

This delirium and dizzy ecstasy inspired me to try and create a Keen City of my own imagining. As a children's book illustrator, I am drawn to tableau that offer a fertile ground to explore in, and to be inspired by; a place of stories, an architecture of thought to both dwell and create in.

The idea of a Keen City was immediately appealing to me. It can be a place where sunshine spills over, with pretty residents everywhere and delirious flora carousing. But, grounded as I am with urban reality, my City also has a dark underbelly—a parallel world full of longing, discontentment, loneliness, and insecurity.

This duality, this interest in a place somewhere between heaven and its shadow, stemmed from my life in Manila (a city that was almost Keen), and continues to develop in my current relationship with New York City.
What I offer here is two things: a depiction of what a Keen City might be, and a salve for the realities one might actually find within it: a poultice for your deepest sorrows, perhaps? A little bit of sunshine on the darkest of days? An ounce of wit to win over the ladies? All this can be yours for a silver penny (and perhaps a piece of your soul). This is the story of a city we know well. A city less keen, and a little more mean.